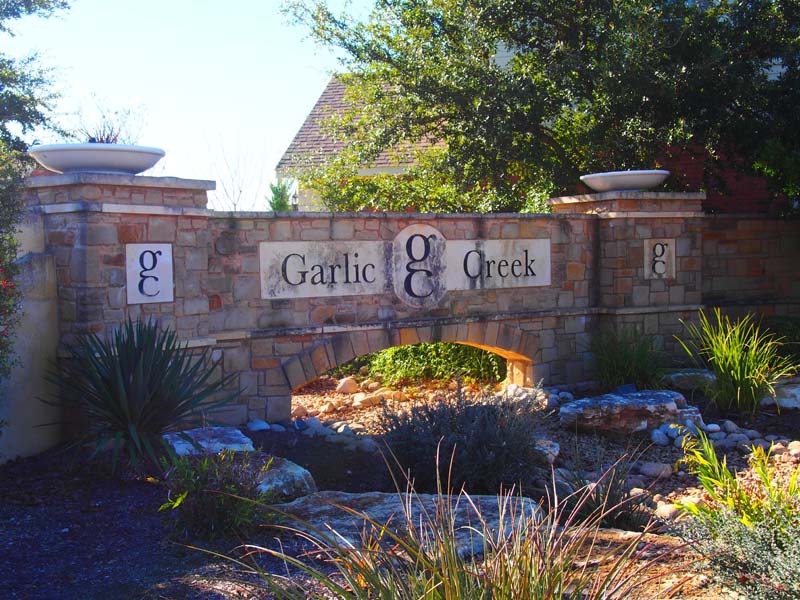 Garlic Creek West Subdivision
A 670 acre mixed-use community located in Hays County within the City of Buda. The total number of lots is 1,988. This subdivision has over 100 acres of parkland dedication along Garlic Creek, approximately 594 acres of single family residential and 75 acres of commercial development. Garden home lots are also part of this development.
Features include over 2 miles of walking trails along the creek, channel improvements, 84,500 linear feet of curbed streets, water and wastewater mains. This site is partially within the Edwards Aquifer Recharge Zone. Thirteen water quality/detention ponds are also included in this development. Plans required TCEQ, TxDOT, Hays County and City of Buda approval. Residential lot sizes average approximately 8,000 square feet. Various offsite water, wastewater, and transportation improvements are also part of this Project. A flood study of Garlic Creek was completed with this Master Plan.